Building a successful tech startup is no easy task. It involves idea conception, implementation, business tips, and research, making it a challenging endeavor.
Introduction
One of the biggest challenges for founders and business owners is that they're experts when it comes to ideas but novices when it comes to implementing those ideas. Sooner or later, this is what usually trips them up. There might be many things you might have overlooked while planning to start a business. That's why you need to be aware of certain hard-hitting and practical business tips that will truly help your business grow.
We have shortlisted 10 such business tips that will enable you to make your tech business a successful venture. Here's the table of contents:
Tip 1: Build a brand
Tip 2: Yearn to learn
Tip 3: Build your team
Tip 4: Be accessible to your customers
Tip 5: Stay organized
Tip 6: Be transparent
Tip 7: Stay abreast of social media trends
Tip 8: Involve your customers
Tip 9: Track your engagements
Tip 10: Know your competitors
Tip 1: Build a brand
You don't just sell your product; you sell your brand. If your tech brand doesn't stand out from existing brands in the market, customers won't go out of their way for your product. Establishing your brand identity is of utmost importance (and one of the most important business tips). A great way to make a lasting impression on your customers is to leverage social media. No business can thrive today without using social media. Create attractive content that engages a new audience and reinforces your brand image in their minds. Incorporate ideas that align with your target audience's preferences into your content.
Tip 2: Yearn to learn
Once your business reaches a certain level, you might become complacent. But the market is constantly changing. What works for you today might become obsolete tomorrow, and that's when businesses start to fail. Here are a few business tips to help you keep up:
Stay updated with the latest competitive research.
Hold company-wide Q&A sessions.
Regularly listen to business podcasts to increase your knowledge.
Read about your industry.
Host team training sessions regularly.
Tip 3: Build your team
Your business isn't solely dependent on you. Everyone in your team is responsible for carrying out tasks to ensure the business achieves success. However, after some time, employees might find their work monotonous and lose motivation, resulting in a decline in individual performance. This is where you step in. You need to keep their spirits high, encourage and motivate them to give their best. Identify any negativity within the team and address it. Team-building activities can foster strong bonds within your team. Reward and appreciate good work, as it's always a win-win. Many new tech businesses overlook this tip as they primarily focus on acquiring market share and investments.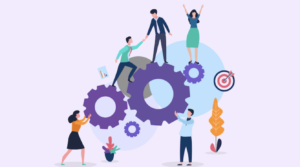 Tip 4: Be accessible to your customers
Good business is about making repeat sales to the same customer. Unless you can retain customers in the long run, your business cannot thrive. Ensure you have an efficient customer service policy. When a customer experiences dissatisfaction, compensate them for their negative experience and make them feel valued as your customer.
Tip 5: Stay organized
The key to a successful business is ensuring everything is well-organized. As your business grows, the challenge to keep it organized grows with it. Automate daily tasks and go paperless to keep track of the basics. There are tools available to help track time, manage tasks, and easily find documents. Staying organized is one of the most important business tips for young tech businesses to consider as part of their daily operations.
Tip 6: Be transparent
Transparency is directly proportional to customer trust. Not every business secret needs to remain a secret. If customers want to learn about certain specifications of your product, share that information with them. This will not only help convert sales but also create a sense of brand loyalty and trust. It will also differentiate you from competitors who don't prioritize transparency.
Tip 7: Stay abreast of social media trends
Gone are the days when having a Facebook page was enough to mark your presence on social media. Your tech business needs to be omnipresent across all social media platforms and constantly break barriers with innovative social media marketing. Social media is a constantly changing world, with new challenges and trends emerging every day. It's crucial to keep up with the latest trends in social media to stay on the minds of younger target audiences. For example, if you're a sports nutrition brand, you can create special playlists on various music streaming apps for listeners to enjoy while working out. Doing this will leave an imprint of your brand in their minds, and they might be inclined to try out your products. In today's world, a solid social media strategy is considered one of the most important business tips for success.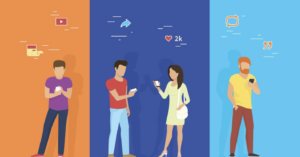 Tip 8: Involve your customers
Engage your customers not only to buy your products but also to help shape your business. Often, they provide insights about your business that you weren't even aware of. Involve them through feedback forms, allowing them to share both positive and negative experiences. Ask for their input on how you can improve. This will not only help your business grow but also build customer loyalty. You can also remember important occasions of your regular customers and send them greetings to show your company values them.
Tip 9: Track your engagements
This business tip helps you understand the needs and preferences of your potential customers by getting into their heads. By tracking your social engagements, you can understand how your target audience responds to marketing campaigns and what resonates best with them. Monitor their comments and replies to grasp their preferences. There are numerous tools available on the internet to help you with this.
Tip 10: Know your competitors
You're not the only one in the market. The market share is divided among businesses that offer products similar to yours. Without understanding your competitors, it will be challenging for your business to stand out. Identify their weaknesses and turn those areas into your strengths. Also, identify their strengths and adopt them as your own to avoid losing customers to them. Analyse their business and marketing strategies, as well as your own. Compare and contrast them. Conduct thorough market research to find ways to make your mark and differentiate yourself in the market.
Final Thoughts
Running a business is subjective, and what works for someone else may not work for you. It's an experimental process. However, the above-mentioned tips are sure to give you an edge over others and help you stay ahead in the game.